Down syndrome continues to be the most common chromosomal disorder among humans. People with Down syndrome are born with an extra chromosome. Statistics from Caribbean countries estimate that one child with Down Syndrome is born for every 800 to 1,000 live births. Doctors advise that the risk of children being born with the condition increases in cases where the mother is over the age of 35.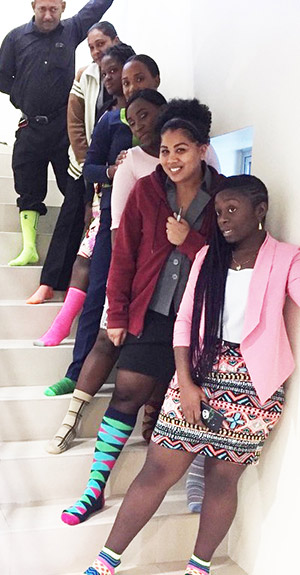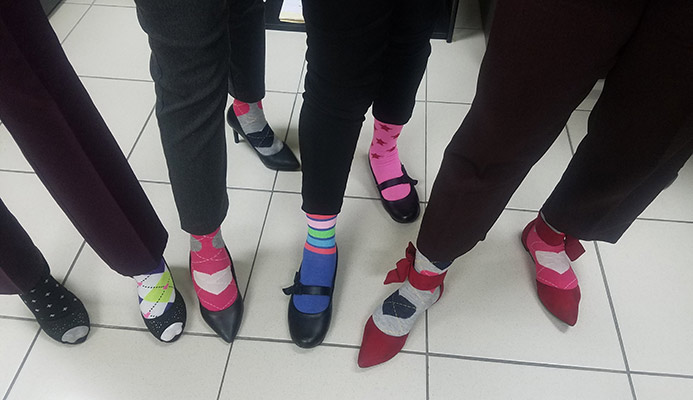 March 21 is observed internationally as World Down Syndrome Day. LAAA staff in our offices across the country showed their support by participating in the "Rock Your Socks" observance event.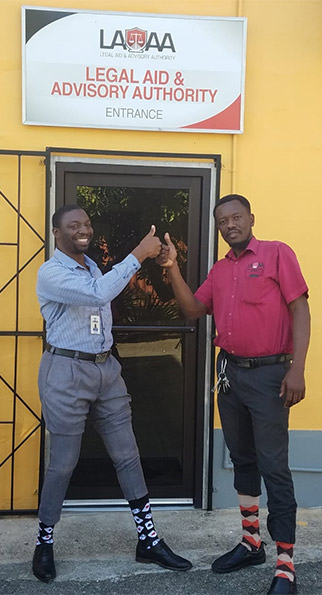 This year's "Rock Your Socks" theme invited participants to wear mismatched, brightly coloured striped socks. When viewed under a microscope, chromosomes are shaped like tiny socks. Our staff members had a fun day while informing ourselves about the condition and at the same time showing solidarity with the differently abled among us.
The LAAA reaffirms our commitment to working to secure the rights of all in Trinidad and Tobago to equal representation under the law regardless of ethnicity, religion, non-religion, age, sexual orientation, geographic location or gender. We invite all, both abled and differently abled, to come in to one of our offices for legal advice.
See more photos here